RED SILK OF FATE – TAMAKI'S CRUSH


Exhibited permanently at Sputniko!'s
Teshima 8 Million Lab
in
Benesse ArtSite Naoshima
Red String of Fate
is an East Asian mythology in which gods tie an invisible red string between those that are destined to be together. Sputniko! has collaborated with scientists from
NIAS
in engineering silkworms genetically to spin this mythical 'Red String of Fate' by inserting genes that produce oxytocin, a social-bonding 'love' hormone, and the genes of a red-glowing coral into silkworm eggs (photograph of the actual oxytocin-induced red silk, developed in 2015, on the right). Science has long challenged and demystified the world of mythologies - from Galileo's belief that the earth revolved around the sun to Darwin's theory of evolution and beyond - but in the near future, could science be recreating our mythologies?
The film
Red Silk of Fate - Tamaki's Crush
unravels a story around the protagonist Tamaki, an aspiring genetic engineer, who engineers her own "Red Silk of Fate" in the hope of winning the heart of her crush, Sachihiko. She sews the "Red Silk of Fate" into her favorite scarf in order to win the love of her dreams, but strange, mythical powers start to inhabit her creation....
Special Thanks to:
NIAS (National Institute of Agrobiological Sciences) Transgenic Silkworm Unit
Hideki Sezutsu
- Technical Advisor
Ken-ichiro Tatematsu - Development of Red Silk of Fate
Sayaka Kobayashi - Egg production of transgenic silkworms
Keiro Uchino - DNA injection into silkworm eggs
Tetsuya Iizuka - Breeding of transgenic silkworms
Toshihiko Misawa and Kaoru Nakamura - Rearing of transgenic silkworms
Kaoru Nakamura - Rearing of transgenic silkworms
Shuichiro Tomita - Practical silk production
Kenichi Nakajima - Production of raw silks
Eiichi kobayashi- Public Relations
Articles:
New Sputniko! music video presents modern take on traditional myth, inspired by real life science
Teshima 8 Million Lab(Official Benesse Artsite Naoshima page)
About Sputniko!'s Teshima 8 Million Lab(Official Benesse Artsite Naoshima page)
Sputniko! Merges Mythology and Science in New Art Installation on Teshima (Spoon & Tamago blog)
Seto Inland Sea arts festival off to yet another roaring start (Asahi Digital, with Video)
TL Magazine - Benesse ArtSite Naoshima
スプツニ子!による「豊島八百万ラボ」とは? (ベネッセアートサイト直島公式ページ)
豊島八百万ラボ(ベネッセアートサイト直島公式ページ)
瀬戸内国際芸術祭が開幕 今年はアジアとの交流に重点(朝日新聞デジタル)動画アリ
スプツニ子!さんアート語る 瀬戸内国際芸術祭で「豊島八百万ラボ」(山陽新聞)動画アリ
豊島にスプツニ子!さんラボ完成 島民に紹介「縁結びの場に」(山陽新聞) 動画アリ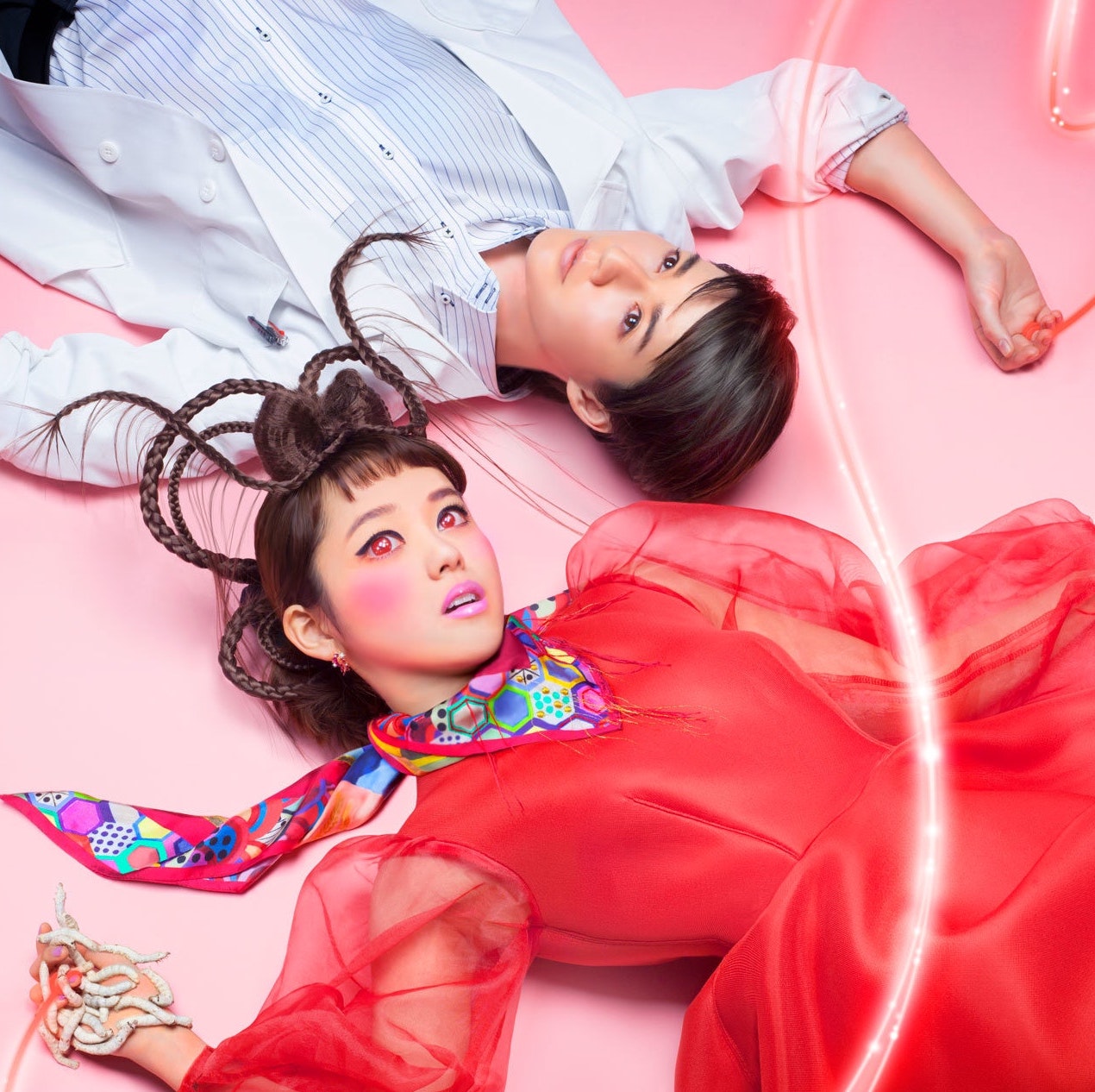 ---