TOKYO MEDICAL UNIVERSITY FOR REJECTED WOMEN

A collaboration project with artist Tomomi Nishizawa.

In August 2018, another egregious systematic discrimination against women surfaced in Japan. More than nine Japanese medical schools had rigged female applicants' test scores lower for years so that they could maintain male-dominance in the medical industry where the work environment is often labelled as "too demanding for women."

Tokyo Medical University for Rejected Women is a fictional school established by the women who were rejected from medical schools, so they could continue to fully engage in medicine while fulfilling societal expectations in the Japanese medical industry that traditionally favours men. Men who wish to become doctors flock to attend this university, where the all-female students will operate on them using a robotic surgical system, Frieda Xi (an updated version of da Vinci Xi) to convert them into perfect, flawless male doctors. The doctors will then be delivered to hospitals throughout this country by drones, as "graduates" of this university.

Tokyo Medical University project constructs the fictional school by engaging with conventional formats of creating a university brand: marketing video for the school, press material, and a brochure available to the prospect students online. The University is described as "a base for the new era of medicine". Video and print material offer a detailed description of the facilities, including advanced robotic surgical systems and drone delivery technology: all parts of the process of "converting men into perfect doctors". Additionally, the press material features a welcome letter from the faculty, a mission statement, and an interview with the school's President (Sputniko!) and Chairwoman of the Board of Trustees (Tomomi Nishizawa), strictly adhering to the visual language and writing style of a typical university brochure. The mission statement specifically outlines that the university will "contribute to the medical community while remaining respectfully non-threatening to men", further detailing the steps that a student would take once they are enrolled. This ironic and at times cynical bending of the traditionally oversimplified dry medium of a marketing brochure through design fiction, allows the authors to engage with the issue of systemic gender discrimination and explicitly expose the hypocrisy of conventionally exclusive education systems.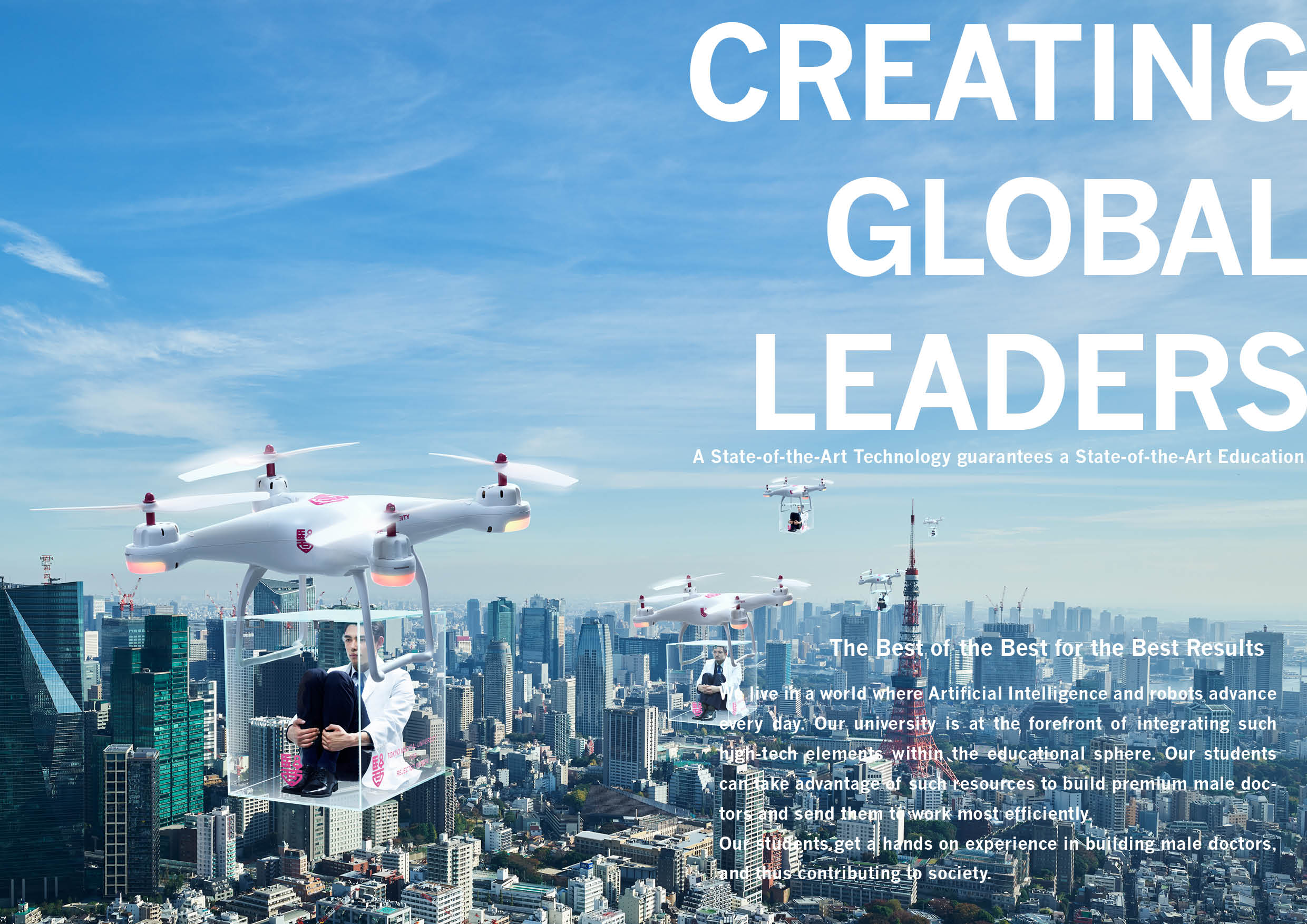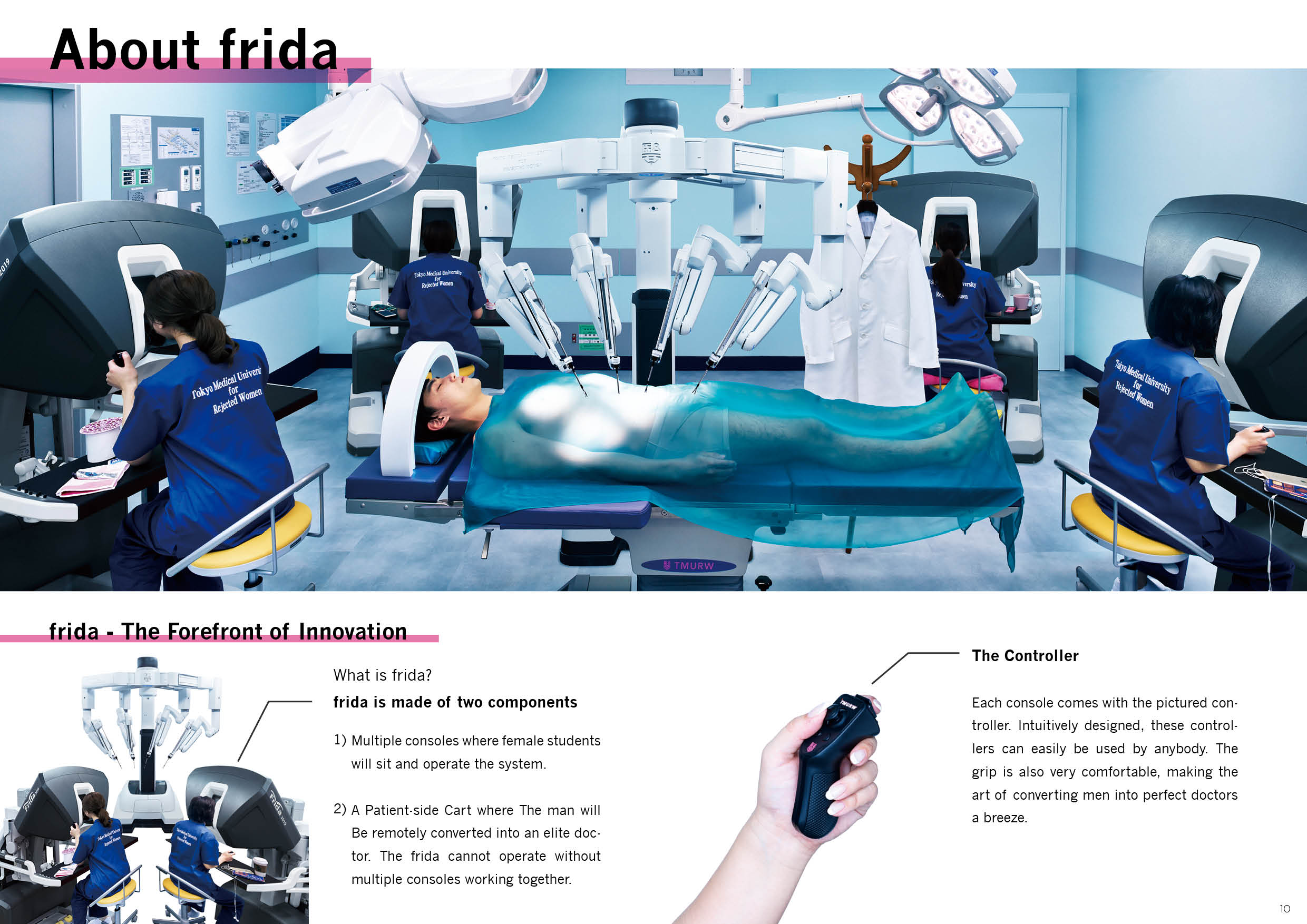 ---